Every carbon-based lifeform on this planet seem to be in agreement that 2016 sucked. And it's been a hard and sad year, in many ways. A year that took David Bowie, Prince and Alan Rickman as an appetizer, went on like a school of piranhas with a binge-eating disorder, and finished with the grand finale of ruining Christmas by killing off George Michael, Carrie Fisher, and Debbie Reynolds (dying of a broken heart just one day after her daughter). 2016 wanted our tears, and it got a river of them.
But I think we mourn more than just people we loved and cherished. This is also the death of an era. The people we have lost became our heroes because they were themselves in ways most of us never dare. They had a rare oddity inside that they let flourish and bloom, we gladly let them, and in return we got the most wonderful art. They don't make them like that anymore, and when we lose them now, we also lose the era of being unique, awesome, and true. Of singing your own song, and dancing to your own beat. That is perhaps the biggest loss of all.
This has also been a year when democracy got elbowed in the kidney by mean-spirited bullies. When facts and knowledge became useless, and the fakes and lies took the stage. When tragedies came in the form of truck attacks and sunken boats. When an ignorant, misogynistic, spiteful oompa-loompa got elected as a powerful world leader. When people fled war and death, and our response was to become selfish xenophobes. It's been a year of suffering, bullshit, discontent, egoism, hate, sorrow, and bad sequels (I'm looking at you 'Independence Day: Resurgence'). There wasn't even a season of Doctor Who this year for fraks sake!!! 2016 was a stinky old diaper of a year, and it feels like there are so many reasons to feel despair.
But you know what? Let's not. Let's be wise and kind. Let's be weird and hopeful. Let's care about truths and facts and honesty. Let's celebrate diversity and uniqueness. Let's open our hearts and expand our minds. Let's be better than this. We are not helpless – we are writing our own stories. Let it be a really good one for 2017, and beyond.
My personal life 2016 has been … let's use the word 'challenging'.
This story is still in the middle of the chapter, and I want to wait with telling all of it until it's coming to a natural page-break, but it's been a year in transit. I'm still on my way to my next destination, and the road is full of twists and turns, so the journey has taken longer than planned. Which means that I've been homeless this year. Not in the 'sleep under a bridge' sense of course, but in a 'living in my bag and never staying long in each place' way. I've slept in more than ten different beds during the year (most of them in southern Poland or northern Sweden). I feel like a touring rock star, but without the free booze or the screaming fans (so I guess I feel like a roadie).
It's a strange and funny life. I've felt welcome and familiar in a place where I don't even speak the language, and completely lost and alien in the place I grew up.
Navigating through everyday life has been more or less a full time job. I've learned tons about myself and about the world, and I'm very grateful for it, but at the end of the day it's really exhausting. And it's really been messing with my serotonin levels (hello darkness my old friend). When people ask why I haven't written any book this year, I want to answer "for the same reason people don't do math tests while riding a rollercoaster". But experience is always valuable, and my story- and idea-storage is filling up to the brim. Once I get home and can sit down in peace, there will more stories than I'll have time to write during my lifetime.
So my creative output hasn't been the most impressive this year. You know when you open up Photoshop on your laptop, but the anti-virus software is already hogging so much memory and processor power that it's impossible to run anything else, it's only crashing or running so slow it's basically not running at all? That's how my mind's been 2016. The overload of life's troubles and worries have stolen all my processor power, and there's been little left for the creative processes.
But since rent have to be paid and cheese is not free, I've done a bit of this and that. Most of it not worth writing home about, but there are some things that have been out of the ordinary. For very different reasons.
Let me begin on the bad end of the scale. I like to try new things. I've written for comedians and lawyers, created scripts for talk show hosts and programs for operas, written horror and social satire, and tons of other stuff. It's fun and educational to jump around different fields. So I decided to dip my nose into this content writing the kids are talking about these days. What is this 'content writing?' I hear you ask. Well, it's all this "Ten reasons why Hollywood won't hire Jar-Jar Binks anymore" and "You won't believe this hungover piglet's reaction when it reads its horoscope" you procrastinate with when you should be working. The stuff that fills the internet. Now I've tried it. And … Worst. Job. Ever. First of all, it pays so bad I've would have made tons more if I had used that time to rob squirrels of their nuts. But the worst part was the deception. I love making things up, but then I clearly put a label on it saying "This is a story, I made it all up, it's not true". Now I've written positive reviews of things I've never touched, created travel guides for places I've never been, and much worse. I feel dirty. And I feel regret. This world has more than enough of deception, illusion and fakery. I'll make amends for this when I find a really good way to do it, but for now – don't believe everything you read. Really don't!
On the positive end of the work-scale I got a gig that certainly should have been on my bucket list if I even had dared to dream about it. The Spanish publisher Quaderns Crema decided that of all the images in the world, they wanted to use my 'Wheels of Time' for the cover of their collection of Edgar Allan Poe's poetry. Edgar fucking Allan Poe! I'm so proud that even my hair is doing the happy-dance. I can die happy now…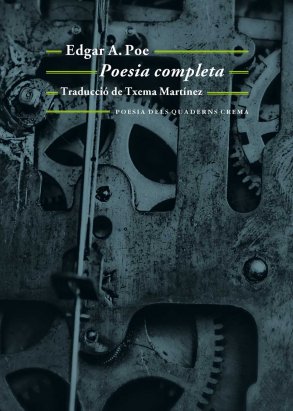 I'm also a bit proud of the script I wrote for this commercial for a last minute restaurant seat app/service. It turned out as a really cute and fun and positive little video. It's in Swedish, but it's a couple of seconds of fun for all languages.
Clumsy me managed to drop my camera in the ground, but I gave it some first class health care, and it's up and running again. I've taken a picture or two during the year that I'm proud of.
The very nice people over at deviantART gave me a Daily Deviation for my picture 'The Night Reader'. I'm actually very happy with this picture, because it was just a spur of the moment improvisation/test to see what could be done with available light, and it turned out better than things usually do when I think them through carefully. 🙂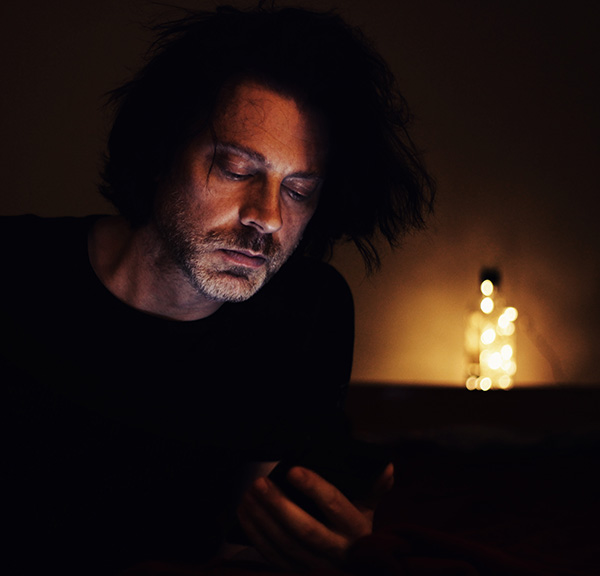 My personal favourite of all the photons that have entered my camera is this picture. It has two of my favourite subjects in it – hands and water.
During years like this one it's really good to have art as a hiding place from reality. There's been a lot of really good music, books and moving pictures. Here are my personal favs:
Music:
Broods, Devin Townsend Project, Gojira, HANA, Immanu El, Killswitch Engage, Meshuggah, Moda Spira, The Naked and Famous, Periphery, Serpentine Dominion, Tegan and Sara, Voices From The Fuselage, Young Summer
Books:
Neil Gaiman: The View From the Cheap Seats, Matt Ruff: Lovecraft Country, Dexter Palmer: Version Control, Ken Liu: The Paper Menagerie
Movies:
Kubo and the Two Strings, Captain America: Civil War, The Witch, Deadpool, Green Room, Arrival, Hunt for the Wilderpeople, Rogue One
TV:
Westworld, Class, Channel Zero: Candle Cove, Ash vs Evil Dead, Legends of Tomorrow, Lucifer, Stranger Things, Game of Thrones, The Man in the High Castle, The OA
So… 2017 is here. Here's what I'm going to do with it:
Create more. Especially write more.
Experience glory and adventure.
Sleep for a month. Wait, make that two months.
Hug like an octopus made of glue.
Humanity disappointed me in 2016, so I'm going to try to be a better human 2017. Maybe it's contagious…
Be as unique as I can. Sing my own song as only I can, even if it sounds like a bunch of tone-deaf cats having an orgy.
Cherish knowledge and facts. Be honest and true.
Be grateful. The things I love and care about the most are alive and well and still in my life. That's all I really care about.
Go home. To where I can live, laugh and love. To where my heart belongs, and my soul is peaceful.
Finish this chapter. It's a good story after all, with a wonderful ending in sight, and I can't wait to get there, and tell you all about it.
Take care of yourselves. Be wise, be kind, be awesome, and have a really wonderful 2017.
/Peter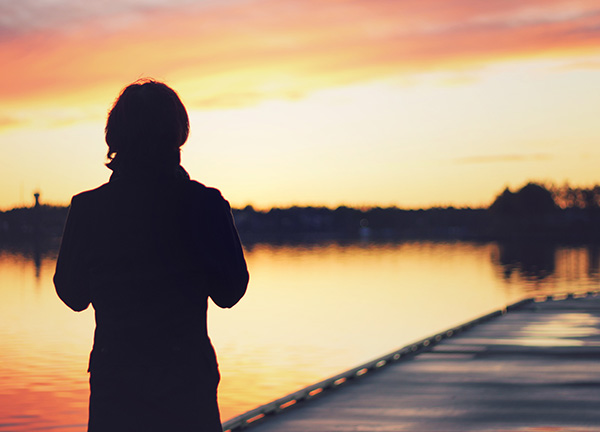 Listening to: Tony Anderson
Reading: Thomas Olde Heuvelt: Hex
Watching: Sherlock
Eating: Cheese